Local Central Pennsylvania businesses can rely on eciService for all of their HVAC needs.
eciService can meet your climate control needs even if your business uses gas, oil-fired, forced air, hot water, heat pump, or a mini-split. eciService can perform preventative maintenance, repairs, system replacement, or new system installations.
Our service technicians have the experience, knowledge, tools, and resources necessary to keep your HVAC equipment running at peak performance. eciService also offers a variety of makes and models to match your needs. .
eciService offers 24/7 emergency services for when your heating or cooling equipment requires immediate repairs. Our average response time to service calls is two hours.
To help save money on future commercial HVAC maintenance and repairs, ask about joining our Priority 24 Gold Preventative Maintenance and Service Plans.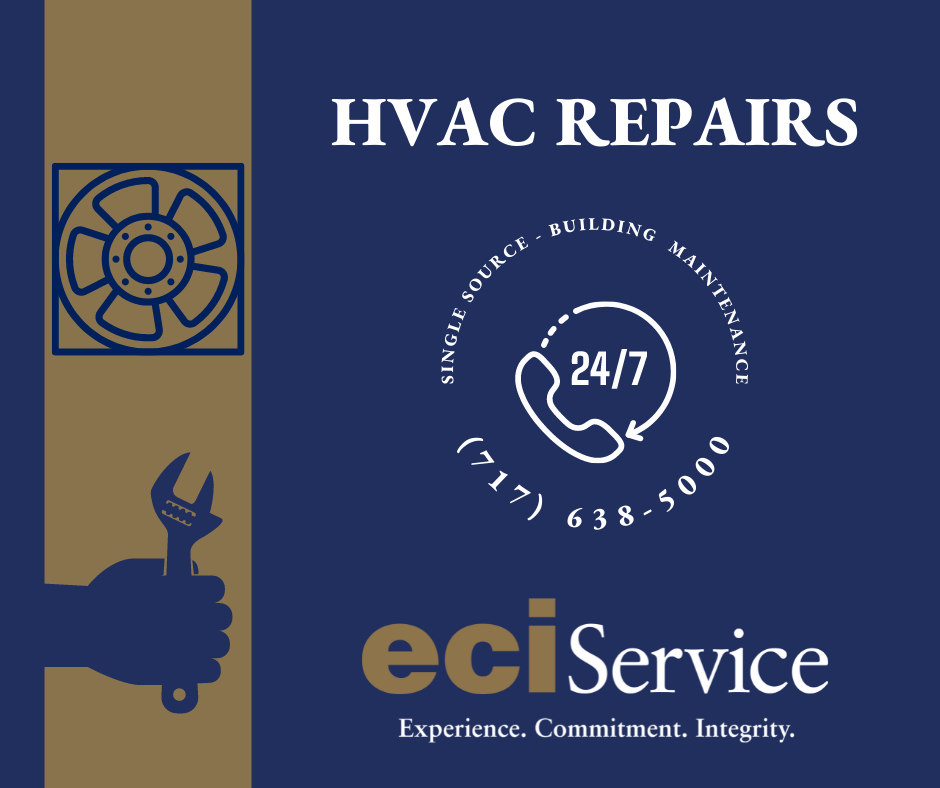 Everyone here has been very pleased with the quality of workmanship and attention to detail we have received under eci's service plan. As you know eci has built new buildings, built additions, have done remodeling projects and a rebuild from fire damage. Over the last 9 years we have relied on eci for a host of building services and I have been very pleased with everyone's efforts and results.
Tom Kampel
Kampel Enterprises
Your crews working at the Fire Department are doing an outstanding job. They are very professional, conscientious about items I need done and the budget I have to work with. They have really made a project that I am overseeing and feared would be an overwhelming experience into a joyful experience. Once again I hope you know how worthy your employees are.
Tony Baker
Chief Dillsburg Fire Company